---
hoosing the right REALTOR to represent you in a Real Estate transaction is important. Experience, integrity and honesty are invaluable. A REALTOR since 2004, Emily Smith specializes in residential Real Estate transactions, for Buyers and Sellers in the East Texas area.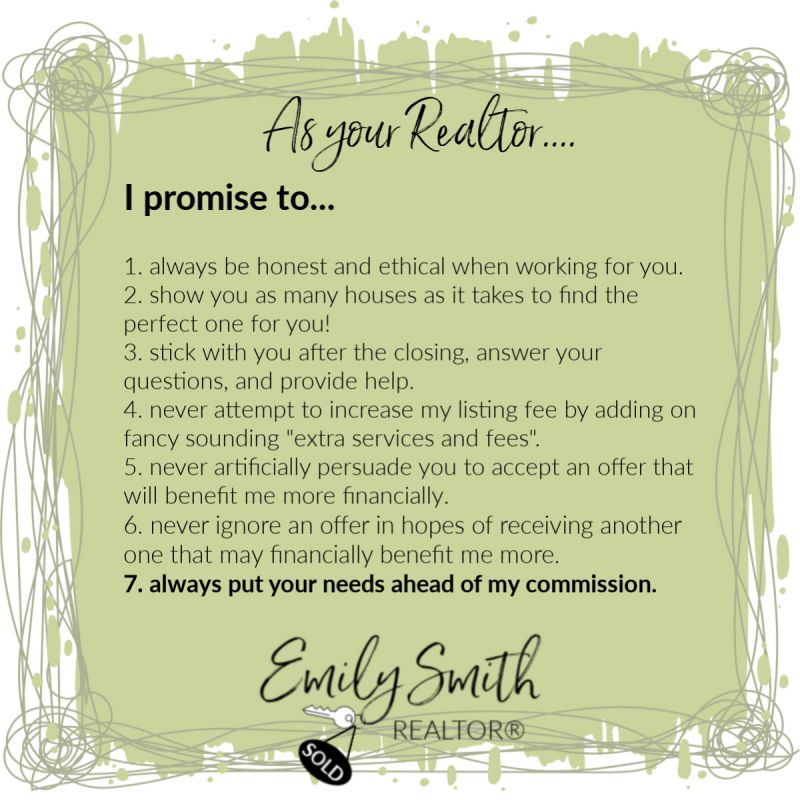 Buying a home
Selling a home
Investment properties, duplexes
Condominiums and Garden Homes
Small residential acreage
Residential Lots
Lake front property

Diving into a Real Estate transaction can be intimidating. For most people, buying a home is the largest single purchase they will ever make. From knowing the local market, to helping you price your home for all it is worth. From negotiating your offer, to guiding you in not over paying for a home. From marketing strategies and online presence, to scheduling inspectors and coordinating with your lender and Title Company. Using an experienced REALTOR matters, and is an important part of your decision to buy or sell a home.


Texas law requires all license holders to provide the Information About Brokerage Services form to prospective clients. Click here to view or download.
Click here to view or download the Consumer Protection Notice